The Land Clearing Masters In Geelong
Are you in need of professional land clearing services in Geelong? Look no further! We are your reliable and experienced land clearing contractor, serving the City of Greater Geelong and its surrounding areas – including North Geelong, Drumcondra, Corio Bay, Geelong West, Newtown, East Geelong, and South Geelong. Our team is committed to delivering top-notch land clearing solutions for residential and commercial properties alike. With a focus on safety, efficiency, and environmental responsibility, we take pride in being the best in the business. Whether it's a small backyard or a vast commercial site, our expertise in land clearing will transform any space into a clean slate. Discover why we are the go-to choice for land clearing in Geelong and explore the range of services we offer.
Call Us For Your House Demolition Needs in Geelong
Our GEELONG Demolition Services
From indoors to outdoors, we do it all!
Our house demolition services in Geelong are second to none. When it's time to bring down an old, worn-out structure, our skilled team handles the entire process seamlessly. From obtaining necessary permits to executing the demolition with precision and safety, we take care of it all. No matter the size or complexity of the project, we have the expertise and modern equipment to carry out the demolition efficiently. Clear the way for new construction or repurpose the land with our expert house demolition services.
When it comes to commercial demolition in Geelong, we are the experts you can trust. Our experienced team understands the unique challenges that commercial demolitions present and is well-equipped to handle them with professionalism and efficiency. We prioritise safety and adhere to industry regulations throughout the demolition process. Whether it's an office building, retail space, or industrial facility, our commercial demolition services will pave the way for your next project.
Is there an old concrete structure on your property that needs to go? Our concrete removal services in Geelong are just what you need. We specialise in removing concrete slabs, patios, driveways, and more, leaving your space ready for a fresh start. Our team utilises advanced equipment and techniques to ensure a smooth and prompt concrete removal process. Say goodbye to cracked and worn-out concrete, and hello to a clean and ready-to-use area with our expert concrete removal services.
Ready to transform your land in Geelong? Call us today to discuss your land clearing needs and schedule a consultation with our team. Let's make your vision a reality!
Why Choose Us For Land Clearing in Geelong
There is nothing we don't do!
Choosing the right land clearing contractor is essential for a successful project, and we stand out as the best choice in Geelong. Our commitment to excellence, combined with years of experience in the industry, sets us apart from the rest. We understand the unique requirements of each land clearing project and tailor our services to meet your specific needs. Our skilled team is well-versed in the latest land clearing techniques and uses state-of-the-art equipment to deliver superior results. As a locally trusted company, we take pride in our reputation for reliability and customer satisfaction. When you choose us for land clearing in Geelong, you can expect efficiency, professionalism, and outstanding outcomes.
Call Today For A Free Quote On All House Demolitions
In addition to our premier land clearing services, we offer a comprehensive range of demolition and site preparation solutions in Geelong. From expert house demolition to seamless commercial demolition, our team handles each project with the utmost care and precision. We understand the importance of a clean slate before starting new construction, and our concrete removal services ensure a smooth transition. Whatever your land clearing or demolition needs may be, we have the expertise and dedication to exceed your expectations. Choose us for all your land clearing and demolition requirements in Geelong.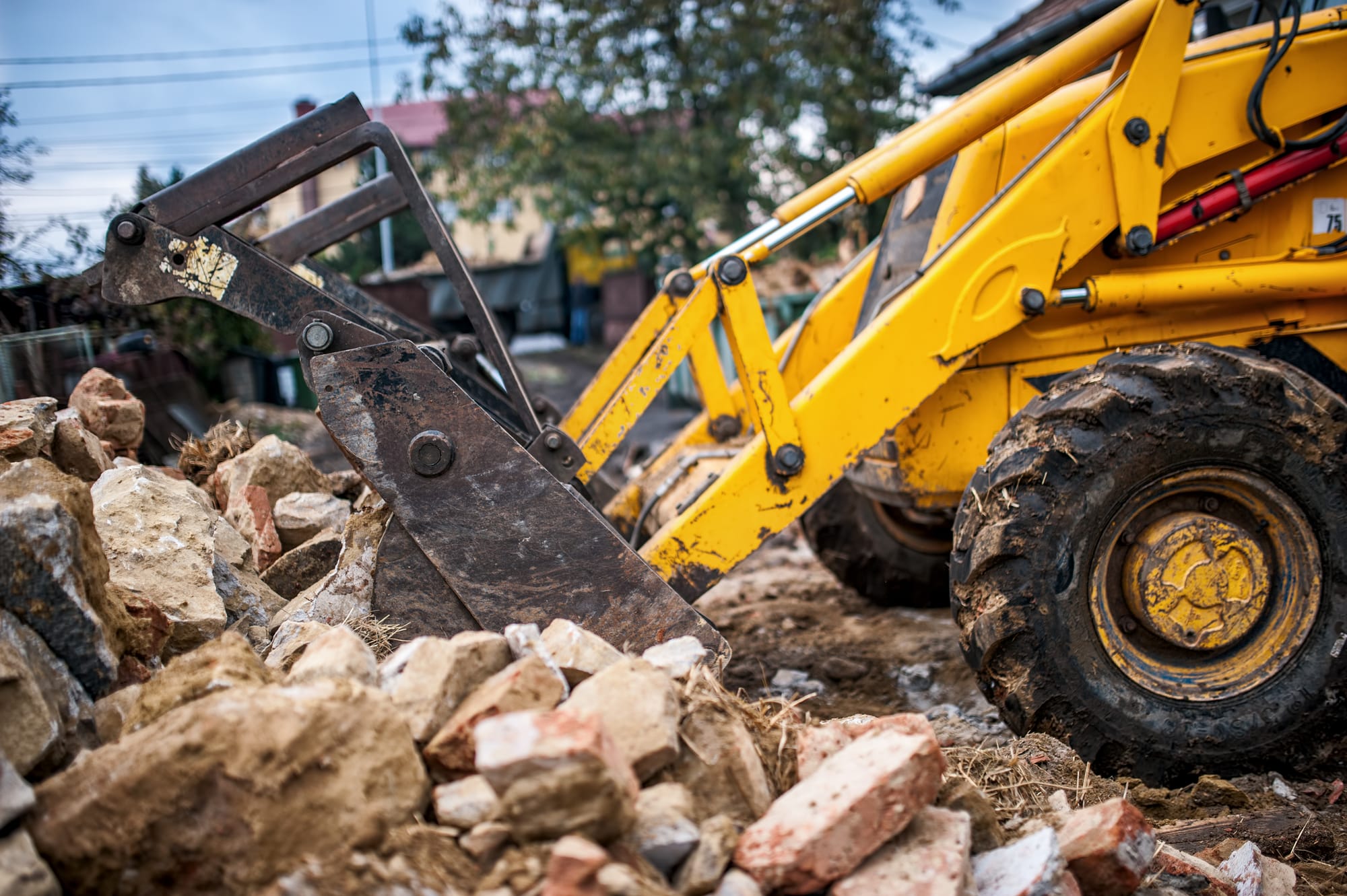 Ready to take the first step towards transforming your property? Call us now and experience top-notch land clearing services in Geelong.