House DemolitionS Melbourne
Servicing All Areas of Melbourne
Request Your No Obligation
FREE Demolition Quote Today!
WE Are Experts At House Demolition Melbourne!
Do you need a house demolition in Melbourne? Looking to demolish an existing dwelling for property redevelopment? Do you need your land cleared free from concrete and debris? If so, we can help you with our Melbourne demolition services. Get in touch with us today for more information about our demolition company and how we can help! Call us for a free quote on (03) 9998 2230 today!
The demolition of a house is a complex process that requires special tools and material, expert knowledge, and experience. Council planning knowledge is essential! We are a demolition company operating in Melbourne for many years, and we know how the industry works inside out. Our team consists of qualified professionals who are experienced in demolishing houses, commercial structures, and industrial facilities. We dedicate as much care to our small residential jobs as we do large-scale projects. Contact us with a phone call on (03) 9998 2230.
Call Us Today For A Free Quote On All House Demolitions Across Melbourne!
Our Melbourne Demolition Services
We demolish homes and houses across Melbourne. Whether your job site is wide open or access is severely restricted, our expert team of professionals is highly trained in all the latest techniques and equipment. We ensure that there is no chance for a mistake on your house demolition Melbourne project. House demolition, also known as home demolition or residential demolition, is one of the top requested demolitions that we do. What makes us so desired as a service provider is that we always leave the site clean and the job done.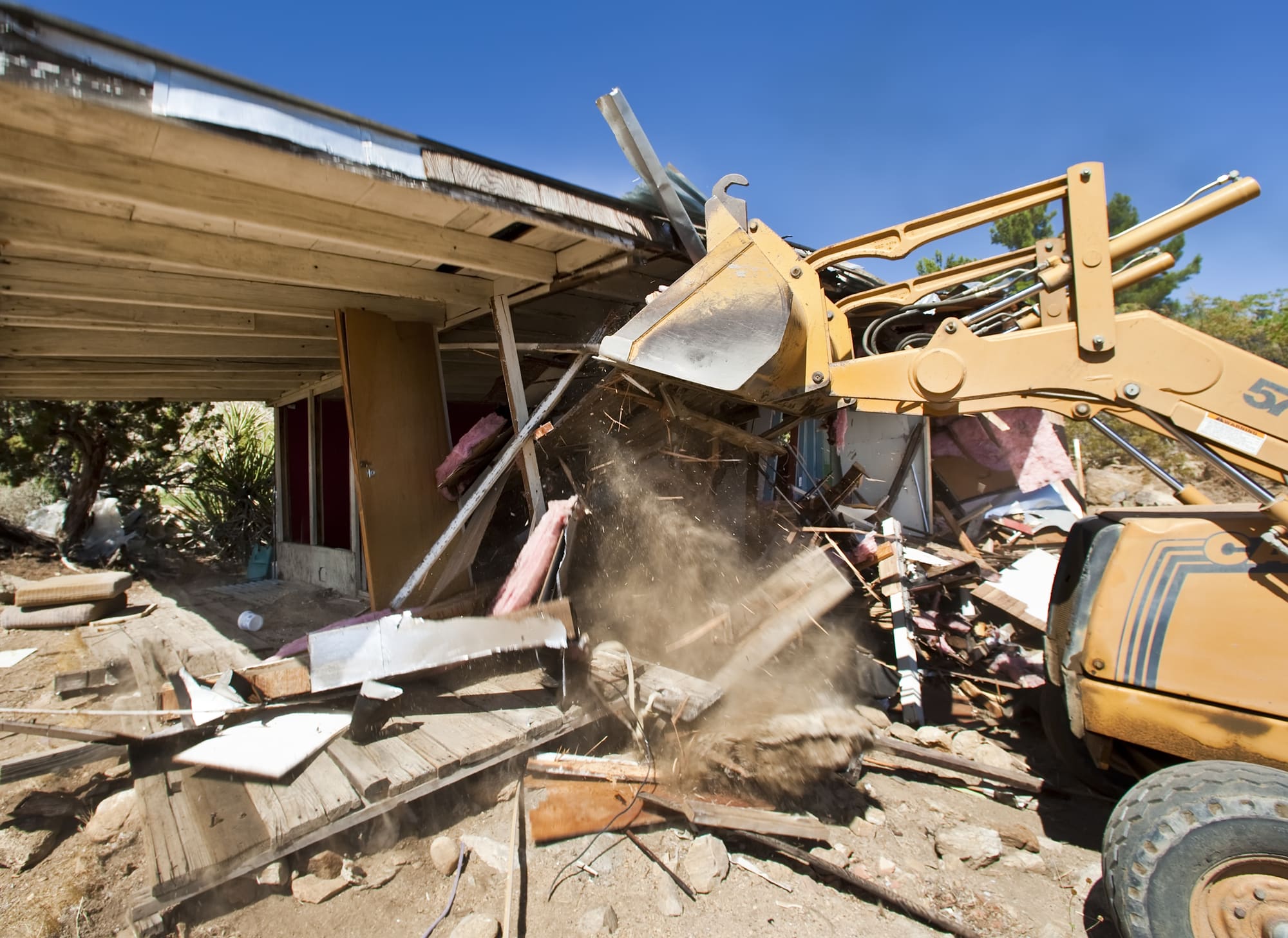 If your demolition project is larger than a simple house, we can support your needs. Our team has the skills and gear needed to demolish industrial buildings, large store structures, warehouses, or any other commercial property. Our commercial demolition service includes asbestos and asbestos removal. Call us today for all of your commercial demoltion needs in Melbourne
Concrete Removal & DISPOSAL
Our company is able to provide full-service concrete removal on your site. We have the knowledge and equipment needed to demolish concrete no matter where it is – patio, pool, walkway, or anywhere else. As an environmentally sound company, we also maximize the recycling of the materials. Our demolition contractors also can provide excavation services after the concrete removal.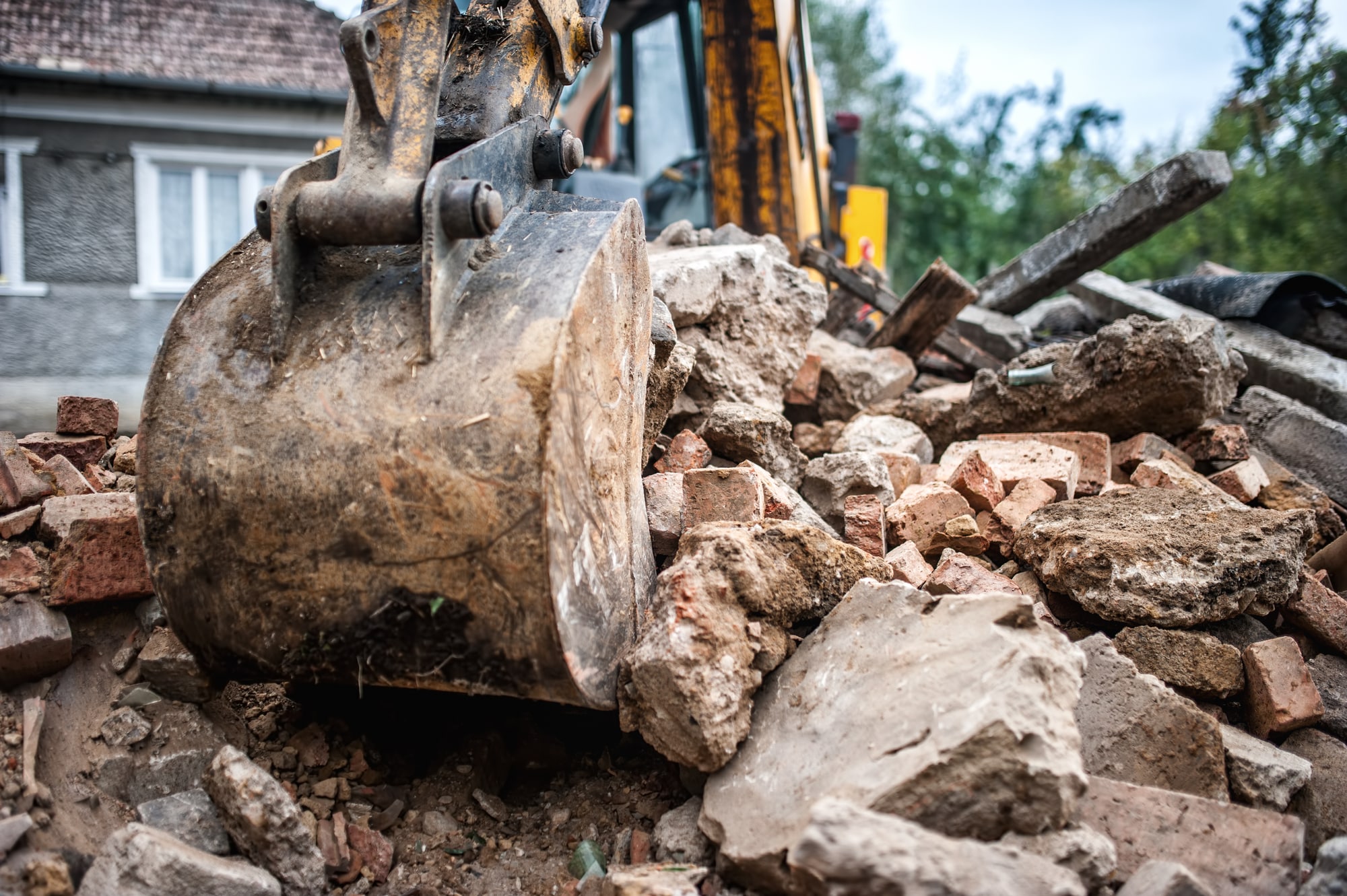 If you need your land cleared and graded, we have the experience and skills to not only remove vegetation from a site but also prepare it for construction. We can do post-clearing excavation if needed, and our team is trained to work with the latest ground-penetrating radar to ensure safety around utilities. Our contractors will remove all the debris themselves, with no need for a skip bin hire.
We Are The House Demolition Experts OF Melbourne
Call US Today for a FREE Quote!
House Demolition Melbourne Process
House demolition is the process of taking down an entire building. It can be done with heavy equipment, explosives, or even partially by hand. Our demolition experts will come in, do all the work, and leave behind nothing but a beautiful site ready for development or redevelopment. We are experienced and knowledgeable in all aspects of demolition, including asbestos abatement, lead paint removal, and more. You can trust our company for any type of demolition job that you may need done!
We are experts in this field and have been doing it for many years now. Our team has seen every type of demolition imaginable, so we know how to handle any situation that comes our way. You don't need to worry about any of the messy details when we're around! We'll handle everything from start to finish with no mess left behind – just an empty lot that's ready for whatever comes next. It's time to get rid of that old house and make room for something new. Just point us in the right direction and let us do what we do best – demolishing houses.
We offer competitive pricing and flexible scheduling options to make sure we work around your needs. Contact us today to learn more about our services or schedule an appointment!
Contact Us For high quality demolition services for large or small jobs ACross Melbourne
Demolition Services Melbourne
When you need to demolish a house, the process can be complicated. It is messy, dangerous, and time-consuming. It also takes equipment that is not available to the average homeowner.
We are a professional company that will do the job right and get rid of your old home so that you can build a new one or develop the surrounding land. And we do this without breaking your budget. We pride ourselves on providing the highest quality of service. Our company has been in business for decades and we have helped hundreds of clients just like you.
Our team's demolition services will handle every aspect of this process from start to finish. From clearing out all unwanted items, taking care of hazardous waste, and ensuring that everything is safely removed from your property before we begin our work. This way there are no surprises throughout the project and things go as smoothly as possible.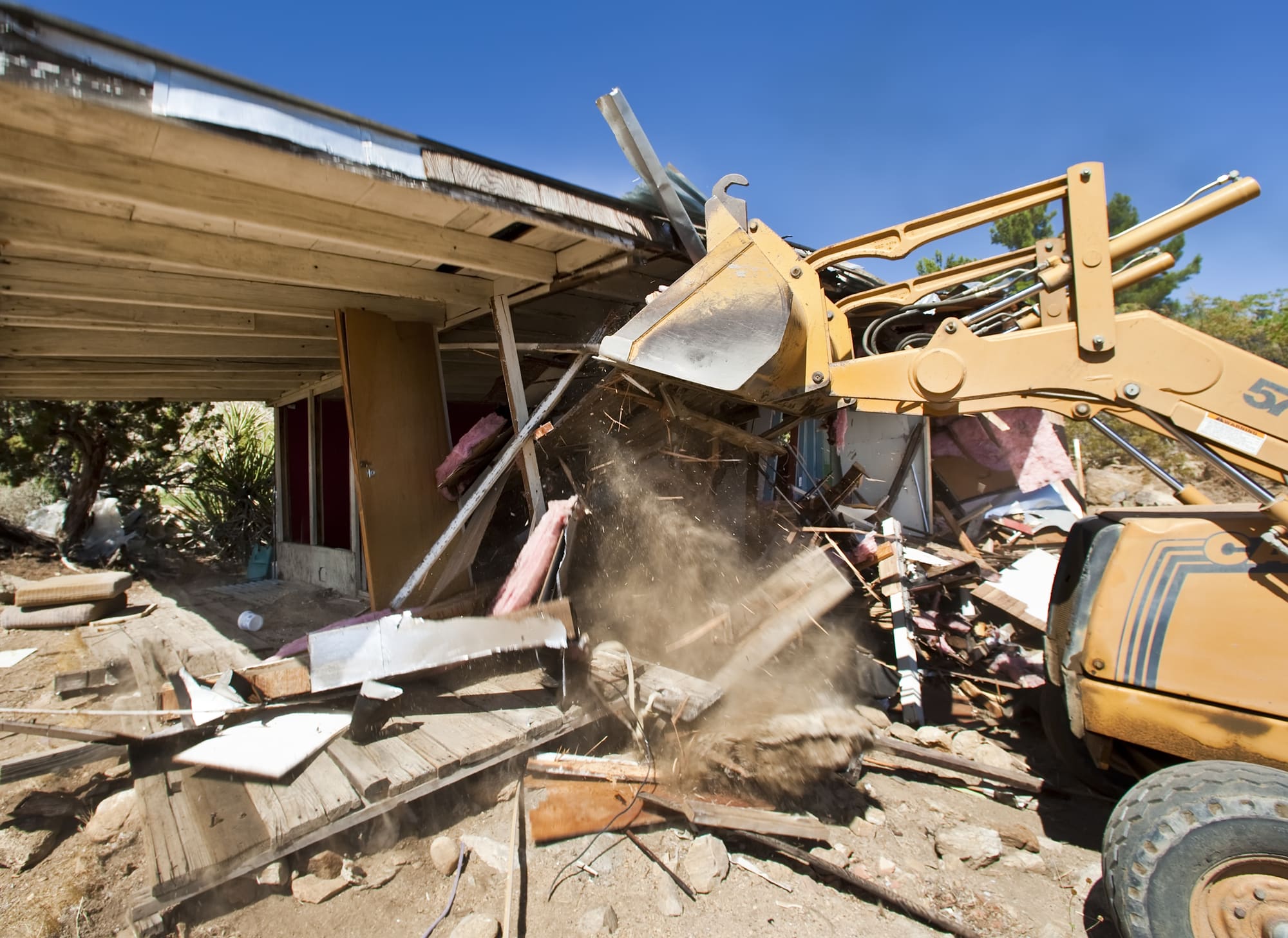 We know how important your residential demolition is to you, so we won't leave until everything is done correctly. Our skilled contractors work hard so that they can meet all of our customer's needs on time and within budget.
We understand that every client is unique, which is why our team uses advanced techniques and material to handle any project, no matter the size or complexity.
We guarantee 100% satisfaction with our work or we will come back to make it right.
Demolition in Melbourne and All Victoria
Let our experienced crew help with your house demolition Melbourne. We are skilled in knocking down buildings and removing hazardous materials from the land after the demolition work is complete.
If you are looking for a demolition company to demolish your home or building, we can help. Our team of highly skilled and experienced demolition contractors has the skills and machinery necessary to safely remove any type of structure from your property quickly and efficiently. We offer competitive rates that fit within most budgets too.
For our company, the safety and quality of our demolitions is the hallmark of our 20 years of experience. Of course, we do domestic and commercial demolition, but we also provide excavation services to our clients.
Our friendly staff will be happy to answer all questions about how we work and what kind of services we provide. Whether you need us to remove a small garage on your property or tear down an entire commercial building, we will provide the best possible solution for every project. Indeed, we think we are the best demolition company Melbourne has to offer.
Request Your FREE Quote Now!
What Our Customers Are Saying About Us
Really know what they are talking about, true professionals when it comes to demolition.
Very good start to finish. We were given a reasonable quote for the residential demolition work and was the most all inclusive quote we got.,,..
Highly recommended for house demos in Melbourne. Great timely service.
Tomás Affranchino Vivanco
05/11/2022
Great house demolition business in Melbourne. I highly recommend them!
Ranil Rajapaksha
04/11/2022
I reached out to a few different home demolition companies, but these guys picked up the phone straight away and were the most helpful by far. The quote was what we expected it to be and did a great job. My wife and I are big on clear communication, and these guys kept us in the loop the whole way through it was exactly what we wanted (no surprises!). Highly recommended A+
Great work on the demo and easy to deal with, thank you.
Harrison Tompson
27/10/2022
They demolished our old home in Melbourne. Made things easy for us, as it's a big and overwhelming task. I will recommend them to my friends and family.
WHAT ARE YOU WAITING FOR?
Call Us Today For House Demolitions Melbourne!